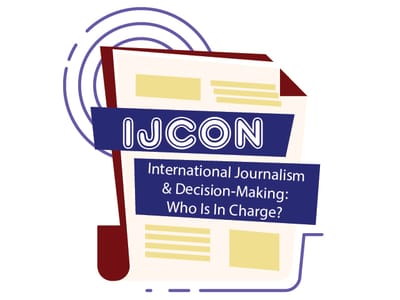 In conjunction with Al-Ahram Organization, the pioneer organization of journalism in Middle East, Ahram Canadian University takes the pleasure to welcome you to the International Conference on International Journalism (IJCON 2020) to be held on 15th – 16th April 2020 in Cairo, Egypt under the theme "International Journalism and Decision-Making: Who Is In Charge?".
IJCON 2020 is the 1st international conference on International journalism to be organized by ACU in Egypt. It provides a great international and intercultural platform for Academics, professionals and practitioners from all over the world to gather, participate and debate in the collective experience for contributing in the international journalism studies. It is a real opportunity to participate in the latest world-class research and network with leading academics, professionals and practitioners.
Objectives of IJCON 2020
The conference is designed to support the international community of academics, experts and to promote journalism studies for a higher standard through the following:
Inaugurating a new international conference as being part of the conferences.
Facilitating the dialogue between the world's academics and experts in communication.
Adopting the latest trends, developments, and challenges in the Journalism and Mass Communication field.
Creating an opportunity for academics and experts to meet, share ideas and cooperate in annually recursive meetings
Fostering the theoretical and practical aspects of both traditional and online journalism with some new significant contributions.
Providing venues for delivering and publishing papers maintain the different Standards of High-Quality Conference and Publication Standards.